Metcalf Lawn Care
Operating in Cranbrook for over 20 years, Metcalf Lawn Care has prided itself on providing excelling lawn service. Metcalf Lawn Care is Worksafe BC compliant and fully insured for outdoor services.
Essential for deep rooting, aerating assists with water and food penetration producing a thick healthy lawn.
Starting at $75.00
Dethatching is an important task for maintaining a healthy lawn. Regular dethatching cleans up the lawn beautifully in the spring, preparing it for the first cut.
Starting at $170.00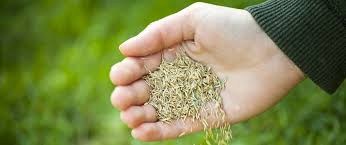 We offer over seeding to help solve bare and thin patches in the lawn. With consistent annual over-seeding and using a blend of Kentucky blue grass, fescues, and rye grass we are able to to choke out and prevent the spreading of invasive grasses.
Starting at $40.00
Spring + Fall Leaf Cleanup
Too many leaves? We have the equipment. Let our team efficiently clean up your leaves or needles.
What does it take for lawn?
Balance. Consistency.
What is Power Raking
Power Raking is an immediate reducer of thatch build up in the lawn. It is vertical knives lifting debris and compost resistant materials out of the lawn.
Annual power raking ensures the ability for the grass to grow healthily. A build up of thatch produces shallow roots, deters accessibility for fertilizers, and a patchy appearance.
Power Raking is performed in early spring, before the new growth has begun. This service is especially effective combined with overseeding as it opens the lawn surface so that new seed can get better established.
The service we perform is not to be confused with dethatching. Dethatching often scalps the lawn using tines on a lawn mower blade. Our technique removes the thatching layer promoting root development.
Power Raking is the perfect way to get your ready for the first cut.
What is Aeration?
Aeration is taking core plugs of soil and grass out to allow expansion. This expansion allows nutrients, oxygen, and water to reach further depths of grass roots. Deeper and stronger roots make a more vigorous lawn. These soil plugs are unsightly for a short period of time but naturally decompose becoming food for the turf.
Compacted lawns that are clay based benefit the most from aeration.
When to Aerate Your Lawn
Along with power raking, aerating is done before the first cut of the season. The benefits are immediately actualized with water penetration and fertilizer. Aeration can be done annually to every other year depending on your lawn needs.
How important is fertilizing?
Very. Fertilizing is a more integral part of weed prevention than herbicide is. Grass is a very vigorous plant that with little a help defends it's own territory very well.
Common weeds such plantain, thistle, dandelions, black medic thrive in poorer soil conditions. These weeds actually do not perform in well fed and watered conditions. Creating a balanced amount of food for lawn is the best way of choking out the other weeds. A thick lawn prevents new seeds for finding space to establish. A thriving lawn also is the best way to battle quackgrass. Quack grass grows best with sporadic cutting and open places.
Micro-nutrients. Not really so micro. To achieve exceptional soil health, you must take care of the small things. Most fertilizers on the market don't include a complete diet for your lawn. With our feeding program, we deliver a complete diet to guarantee the best results possible.
More info
on Fertilization and Weed program
What makes Our Lawn Program Stand out?
Our weed control and fertilizing program is a custom blend created and tested in Cranbrook yards. Over the 3 last years we have been developing a program that hands down beats the competition's. Our holistic approach creating optimum health gives us the best long term results.
Our goal was to make our customer's lawn do our advertising for us. We want a thick healthy lawn with sustained colour all year.
How many treatments do i need?
We recommend 3 treatments annually for good weed control and a healthy lawn.
If you want to ELEVATE your lawn, 4 treatments yields the best colour and thick lawns. If you have an irrigation system, we recommend 4 treatments due to the increased possibility of nutrient loss.
Are the lawn treatments safe for Pets?
Absolutely the treatments are safe for pets. Pets are allowed back on the lawn once the applications is dried. After that, they can roam around worry free.
Does the lawn treatments harm bees?
Nope. They may be sad to see no dandelions in your yard, but it is perfectly safe for bees.
Can you help with Quackgrass or couch or whatever you call this ugly grass?
Absolutely. Quackgrass takes more time to control than a dandelion. In a healthy lawn, quackgrass doesn't stand a chance. Consistent watering, fertilizing, and consistent overseeding will choke out the quackgrass.