EK Outdoor Specialst Services
With over 10 years of working in the Horticultural industry, the EK Outdoor Specialist brings a foundation of plant and landscape knowledge to the many fields of service offered. EK Outdoor Specialist is Worksafe BC compliant and fully insured for outdoor services.
We provide new installation services that puts an end to dragging hoses. We focus on trench-less irrigation installations effectively, hiding evidence of newly installed underground piping. We care about lawn presentation and limit turf damage.
We repair all brands and types of previous systems to get your irrigation back up and running. Our specialty is drip irrigation which is increasingly becoming the ideal solution for gardeners.
We have all the equipment to safely winterize your system with end of year blow-outs starting at $65.00.
Tree Pruning Hedge trimming
We specialize in ornamental and fruit tree pruning directing growth and generates healthy trees. All pruning is done with compliance to ISA (International Society of Arboriculture) standards.
Proper pruning early in a trees life is essential to creating firm branches that will last a life time.
Installing landscape gardens, patio pavers, garden walls, sod, mulch, plant and tree installation, we bring commitment and expertise to get the job done right. We focus on low maintenance designs freeing you to enjoy your yard and not being tethered to it.
Insect and Disease Control
Our beloved ornamentals need help from Mother Nature. We offer a full line of treatment programs for your landscape.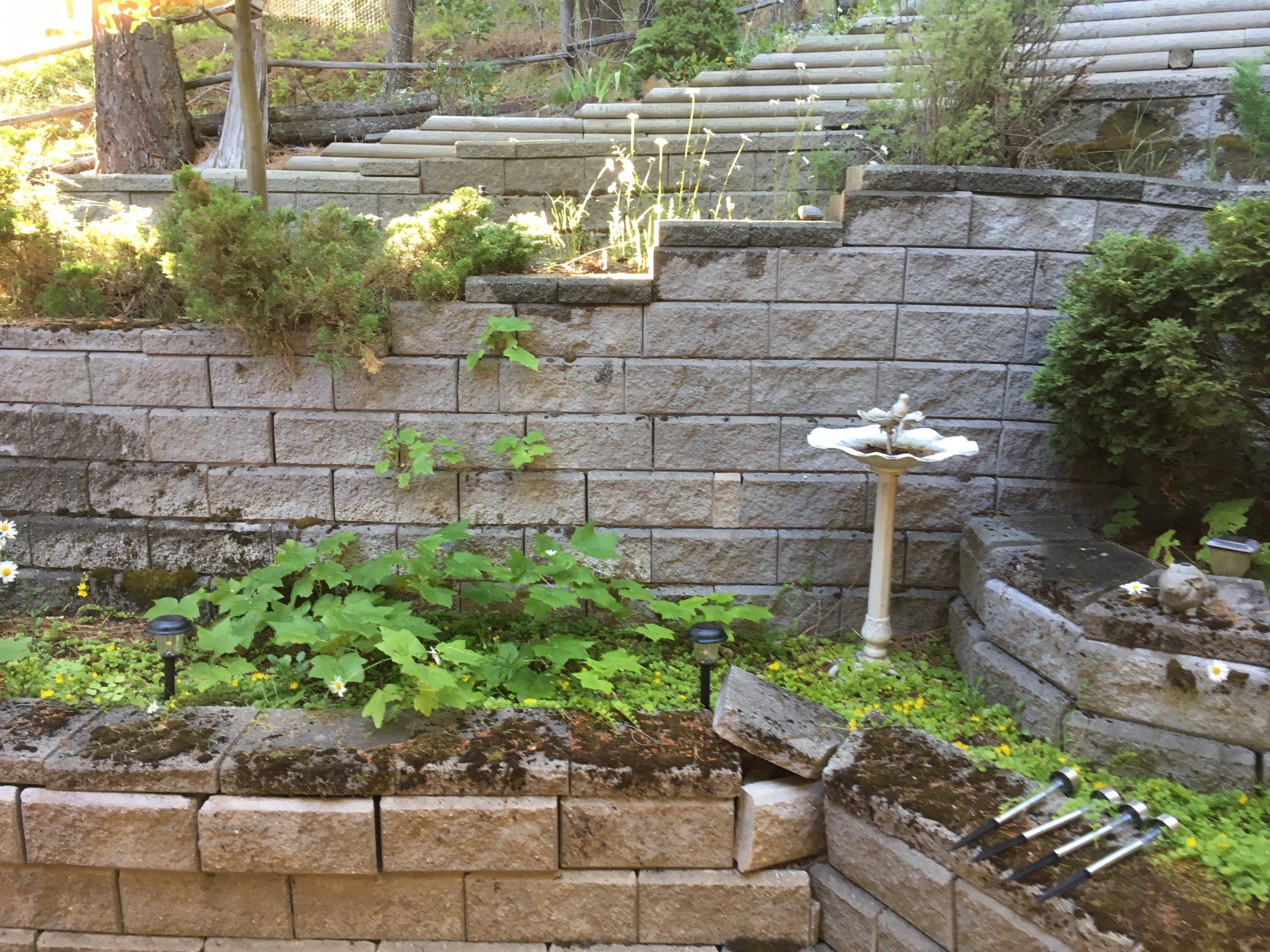 Is your dream to stay ahead of the yard work? With regular maintenance you won't get left behind. Let our professional plant caretaker make sure little problems stay little problems. We take care of commercial and residential properties with programs starting at $40/month.
Don't know where to begin a project? Wouldn't it be handy to just to ask all your questions to one person? Book a consultation to get you started on the right foot and give you the answers you need. This service is often used by people with new yards who want to accomplish their dreams in the best order. For only $75.00 for the first hour, a yard consultation will get you growing in the right direction without learning the hard way.
Lighting transforms the atmosphere and accents of a landscape. Photocell controlled low-voltage lighting built to last is a perfect accent to any landscape.